Are you developing a fluorescence assay?

Would you like to enhance your imaging or detection capabilities?

Would you like to skip tedious, time consuming, artefact-creating amplification steps?


Would you like to break free from the conventional compromises between sensitivity, simplicity and cost?

Are you looking to improve your AI input?

Would you like to be a pioneer and explore new possibilities?

DISCOVER OUR SWISS-MADE SUPPORTS

Luminesys' optical coatings strongly improve the light-emission properties of neighbouring molecules typically used in biological assays and, therefore, enhance their detectability.
Our supports usually come in the size of standard microscope slides, but other formats are available on demand.
At Luminesys, we have the degrees of freedom to customize our supports, so that they perfectly match your experimental needs.
Up to 25x more fluorescence

Any standard fluorochrome

Single or multichannel

Standard or custom format

Compatible with standard chemistries and protocols
We are convinced that our technology will considerably enhance the detection capabilities and release new opportunities for medical analyses and diagnostics.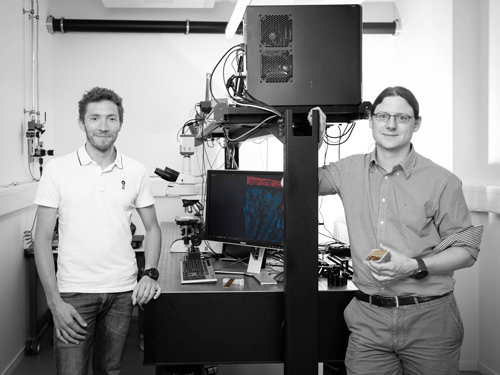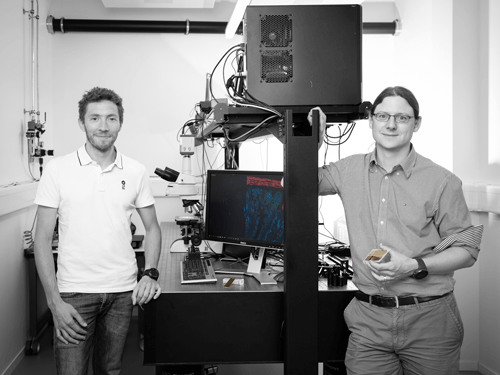 ABOUT US

The Luminesys technology is the result of over 3 years of intensive research and development at the Institute of Microengineering of EPFL, Neuchâtel. Our team is driven by the blending of passion, scientific curiosity as well as expertise in optics, chemistry and material sciences.

Luminesys is paving the way towards more simplicity, sensitivity and affordability. The company aims at driving innovation with its clients by empowering their molecular detection capabilities, while preserving their preferred methods, protocols and instruments.